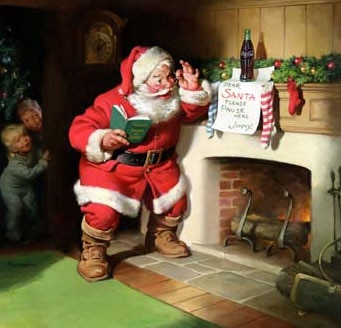 Dear Santa,
Santa, are you real? Please hear my heart calling for all these gifts!
Love,
Ann
When I was a child, I kept on asking myself, "Are Santa Claus real?". I remembered when I was five years old, I hanged a Christmas sock near my bedroom's window and gently whispered, "I wish to have a barbie doll". The next day, when I woke up and checked my Christmas sock, guess what I found? Of course, It's a barbie doll!!! That was unforgettable! But ages had past, I learned that it was my parents placed a gift inside that sock. Poor me! I believed Santa Claus are real. But I realized later on, that the image of "Santa Claus" is not always a man wearing red velvet dress and hat with a long, and curly white beards. The spirit of being a Santa is within your heart. Yes! You're a "Santa Claus" when you give something valuable to one person and make him smile.
Well, that was part of my childhood memories. :)
What do you want for Christmas?
Happy Holidays
Love,
Ann